Thanks to the excellent production results we have achieved, we ensure sustainability for the growers to accompany in ensuring the quality of agricultural products and a stable market for consumption.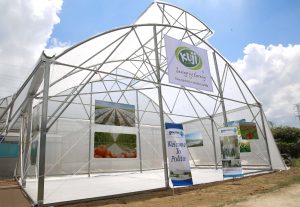 Greenhouse farming allows you to control all aspects of your growing environment, while protecting your plants from external influences.
By using a Greenhouse designed specifically for your crops and growing needs, you will be able to cultivate year-round and get the most effective profit margins.
As a grower, you certainly understand the importance of the relationship between production efficiency and farming technology.
When working with NÔNG PHÁT, we will advise you to get: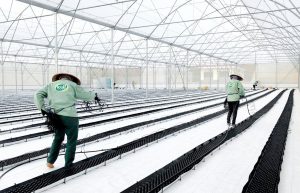 A greenhouse with suitable ventilation structure.

Use of Membrane, mesh for effective light scattering and penetration.

Internal ventilation and humidity regulation system.

Use of agricultural materials in the greenhouse efficiently and intelligently.

Irrigation system suitable for each type of crop.

Automatic irrigation control system controlled via Smartphone.

Professional plant care and nutrition regimen.

Selection and classification of varieties for cultivation.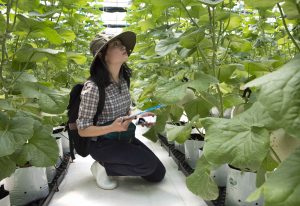 An ideal greenhouse environment, the greenhouse structure and the arrangement of all growing systems to suit your specific needs are crucial for your plants to grow at their best. Higher quality crops lead to higher profits.
NÔNG PHÁT understands the requirements for crops and growing environment, then our team of Agricultural Engineers and Experts will consult and transfer the package according to Turnkey Method to new partners who newly enter the agricultural field has many challenges, to give your crops a worthy advantage, save investment costs and shorten the time to learn.
Turnkey is the smartest and fastest step to successful development in high-tech agriculture.